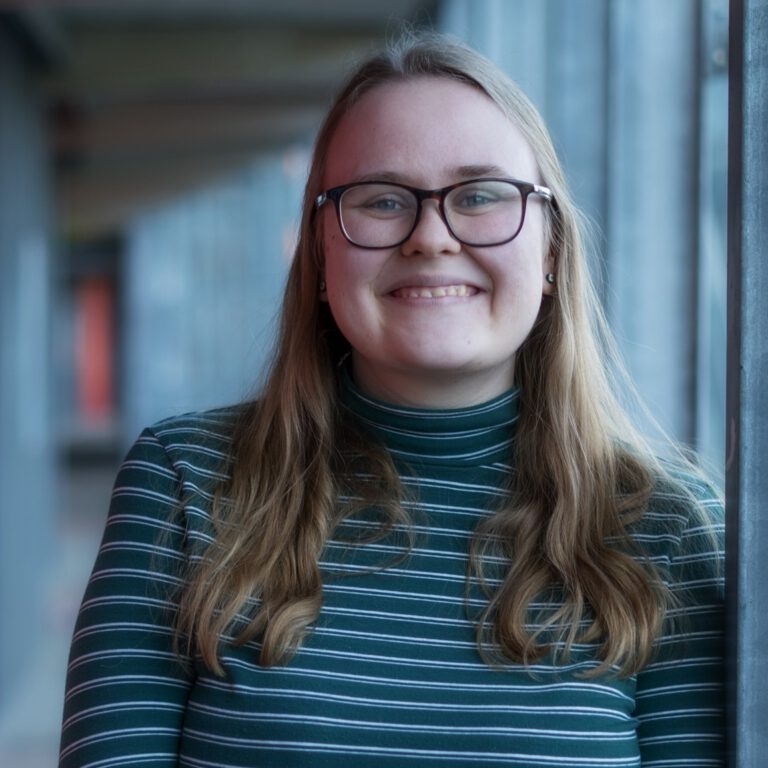 My name is Dorothée Sachsenhofer, most call me Dodo.
Audio is a very important part of my life. It all started with the HTBLVA Ortweinschule, where I discovered my love for film audio. To deepen my knowledge on it, I finished my bachelor's degree at the University of Applied Science Salzburg in the department MultiMediaArt Audio in September 2022. Currently I am enrolled to the master's degree in the same department.
I really enjoy telling stories. Sounddesign offers the perfect tool to do so in a very minimalistic way. Especially games are really fascinating, as they offer a great opportunity to do interactive audio.
Have fun checking out my portfolio!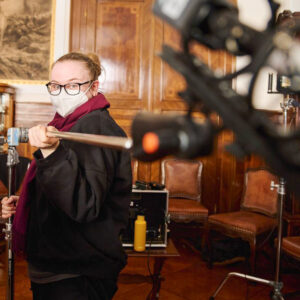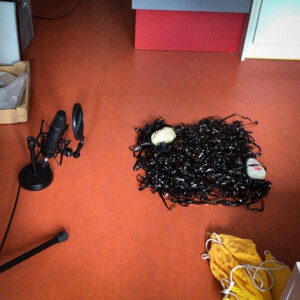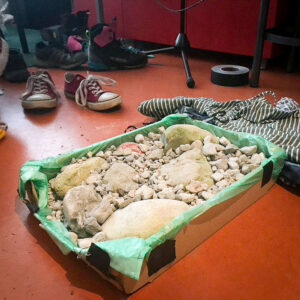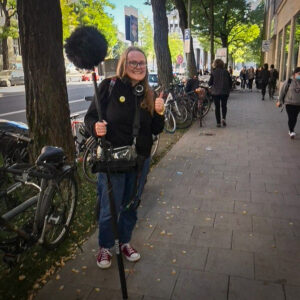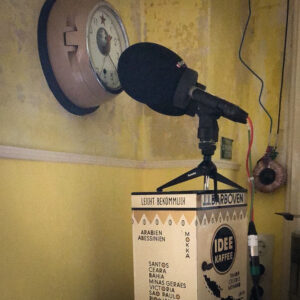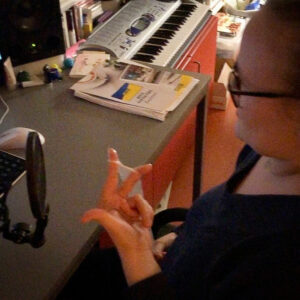 Imagine a calm summer morning: birds chirping outside, neighbors distantly talking to one another, a refreshing hug from the still fresh air before the eventful day, the sense awakening smell of fresh coffee and there it is: a plate in front of one with a perfect croissant displayed on it. When picking it up, small crumbles fall onto the plate with light sounding thuds. It smells like butter and childhood, when one still dipped it into a hot cocoa bowl for even more taste. Now, as an adult, there stands the bowl of coffee and in there goes the tip of the croissant for exactly seven seconds. As one bites into the coffee coated croissant, it makes the most delicious crunchy yet squishy sound, all while filling your senses with the delight of it's heavenly taste.
Apart from the sole experience of eating a croissant, the pastry always reminds me of my austrian-french background. Being half french, I have the most fond memorys of family gatherings with loads of the most delicious food shared over laughter and good talks and fascinating stories.
Sound design has many things in common with a croissant.
It's multi-layered, perfectly balanced and always fills the heart with the right emotion.
It's language reaches many with long forgotten, new or beloved stories, making the movie or game feel perfectly familiar without even knowing it yet.
It's something pretty common, sometimes even overlooked but is an absolute delight, if consumed actively.
That's why I chose the name croissound: to combine my passion for food, my own identity and sound in one, crunchy name.